Services
Cosmetic Dentistry
Cosmetic Dentsitry can provide dramatic changes to your overall appearance; even the smallest procedure can boost your confidence, self-esteem, and make you want to show off your smile.
Make Appointment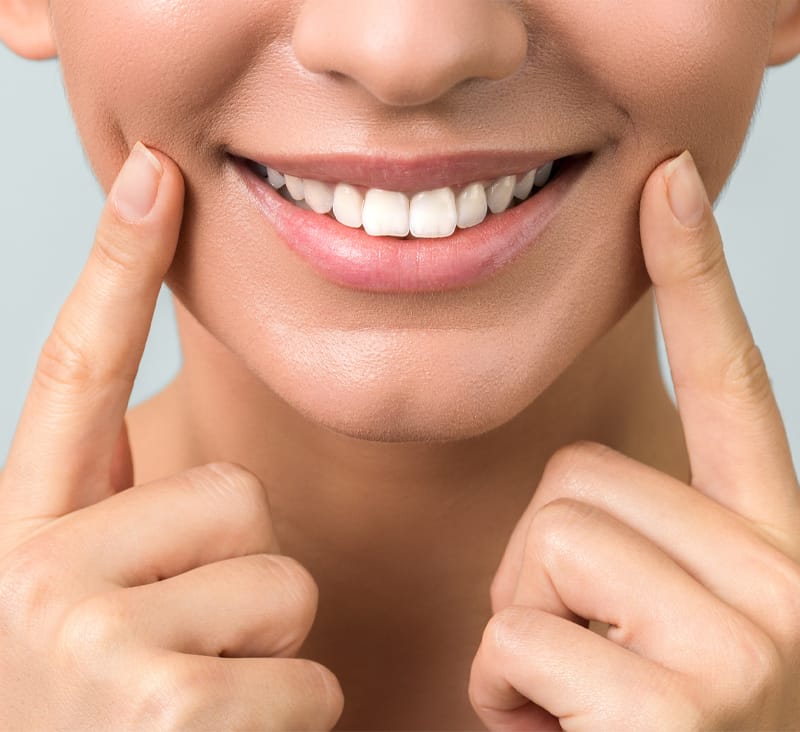 Veneers
Veneers are a thin, tooth-shaped "shell" that are custom made out of porcelain to match the color and desired shape of a tooth. They are placed on the outer surface of a prepared tooth and bonded with high-strength dental cement.

Dental veneers enhance your "smile zone" by correcting the shape, color, length, and size of the teeth that everyone sees when you smile.

Lumineers
Lumineers porcelain veneers offer the painless way to a permanently whiter and perfectly aligned smile. They are a contact lens-thin 'smile shapers' that are applied to teeth without any grinding or shaving of your natural teeth. Lumineers transform teeth into a naturally beautiful appearing smile that looks perfect for every individual.
Crown Procedure
A crown will restore a large filling or a cracked tooth to its original size, shape and tooth color. A crown may be recommended after root canal therapy has been completed, as the tooth tends to become brittle and is more likely to fracture. A crown can strengthen and protect the remaining tooth structure and improves the appearance of your teeth. With the advances in technology, we now have the ability to make ceramic crowns with no metal.

To place a crown, the dentist will have an impression made. During that time, you will have a temporary crown that will be made in your dentist's office on the day of your visit. A temporary crown is not meant to last, and at your second visit, your dentist will remove the temporary crown and test the permanent one. Sometimes crowns need additional polishing, glaze or some other adjustment before they are placed. Once the crown is ready, it's cemented to your tooth.

Types of Crowns
With today's advances in dentistry, there are several options when choosing a type of crown:
Porcelain outer surface with a metal base crown
Pure porcelain or composite crown
All metal crown, which is usually gold
They all differ in durability, strength, appearance and cost
Fillings
A filling is a way to restore a damaged tooth back to its normal function and shape. When you get a filling, the dentist will remove the decayed material from the tooth, clean the affected area, and then fill the area with a material designed for fillings. There are many types of filling material available, ranging from gold to porcelain.

Other Benefits:
Beautiful in appearance
Completed in a single visit
No filling leaks
Less chance of tooth cracking
More About Fillings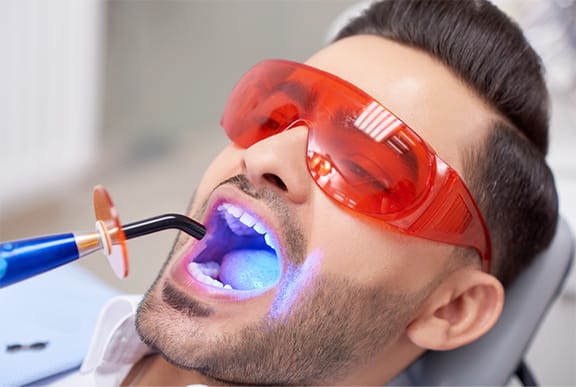 Botox
BOTOX® Cosmetic is the only FDA-approved prescription treatment for moderate to severe frown lines between the brows in people ages 18 to 65. The American Society for Aesthetic Plastic Surgery ranked BOTOX® Cosmetic as the most popular physician-administered cosmetic procedure in the United States.

More About BOTOX®
Teeth Whitening
Looking for Teeth Whitening in Miami? Yearning for a bright youthful smile? At Bello-Burgos Smiles we offer a full range of cosmetic dentistry including professional teeth whitening. Teeth whitening is the #1 requested and performed cosmetic dental procedure. Teeth whitening (sometimes called teeth bleaching) is a procedure that brightens teeth and helps to remove stains and discoloration.

Teeth whitening by a dental professional is key as cavities need to be treated before teeth are whitened. Cavities are problematic because whitening solution can penetrate the cavity allowing decay to reach inner areas of a tooth. People with good dental health may also use a kit to whiten teeth at home. However, in a single office visit, teeth whitening performed by a dental professional will produce brighter results that are more consistent in color across all teeth.

Teeth Whitening Info