Services
Restorative Dentistry
There is no need to suffer from a damaged tooth. If your tooth is broken, chipped, or fractured, see Bello-Burgos Smiles as soon as possible.
Make Appointment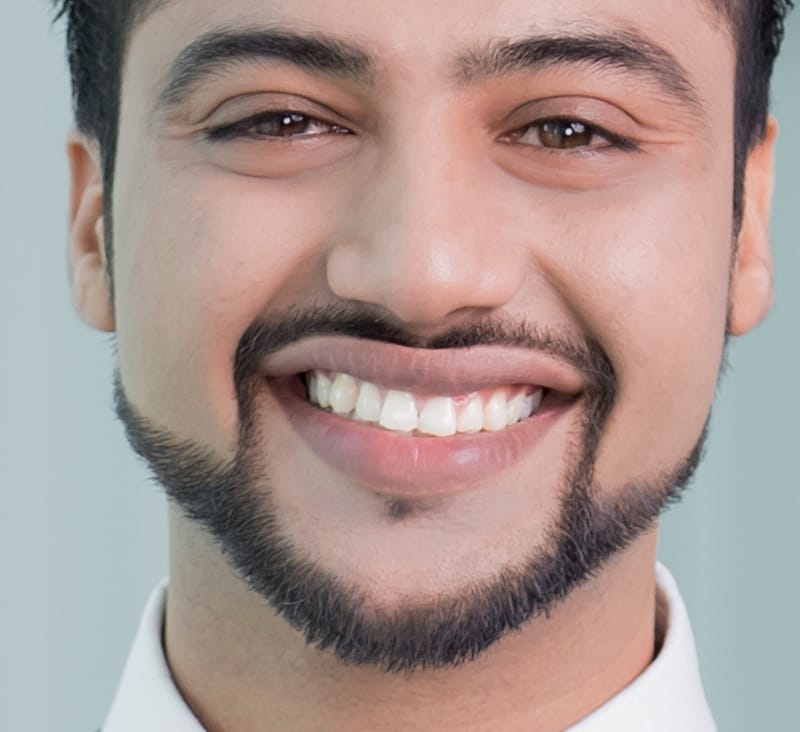 Crowns
A crown will restore a large filling or a cracked tooth to its original size, shape and tooth color and may be recommended after root canal therapy has been completed, as the tooth tends to become brittle and is more likely to fracture. A crown can strengthen and protect the remaining tooth structure and improves the appearance of your teeth.
More About Crowns
Dental Bridges
A bridge is made up of two or more crowns and is placed in gaps that may occur between your natural teeth. Your natural teeth are used as anchor or abutment teeth to which the bridge is attached. Bridges can be used to restore your smile and your ability to properly chew and speak and help in preventing your natural teeth from moving out of position.
More About Bridges
Fillings
A filling is a way to restore a damaged tooth back to its normal function and shape. When you get a filling, the dentist will remove the decayed material from the tooth, clean the affected area, and then fill the area with a material designed for fillings. There are many types of filling material available, ranging from gold to porcelain.
More About Fillings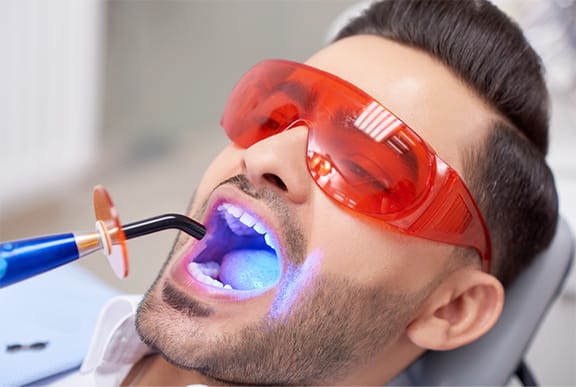 Dental Bonding Procedure
Very little preparation is necessary for dental bonding and anesthesia is generally not required beforehand. We will use a shade guide to select a composite resin color that most closely matches the color of your existing teeth.

The surface of your tooth will be etched and a special cleaning/conditioning solution will be applied to allow the bonding resin to adhere to your tooth. Next, we will apply the bonding resin which is putty-like in consistency and can be molded into the desired shape necessary for your specific situation. Once the resin has been properly placed, molded and smoothed, we will use a special ultraviolet light that quickly hardens the resin.

After the resin has hardened completely, we will be able to fine-tune the shape of the resin as well as polish the material until it matches the sheen and overall texture of your natural teeth.

The entire process may take between 30 minutes to an hour to complete depending on your application requirements and how severe the initial issue was.
Inlays and Onlays
You can think of a dental inlay or onlay as being midway between a filling and a crown. Inlays or onlays are used when not enough tooth structure remains to support a filling, but the tooth is not so severely damaged that it needs a crown.

An inlay is similar to a filling, but it lies within the cusps (bumps) on the chewing surface of your tooth. An onlay is more extensive than an inlay and covers one or more cusps.

Inlays or onlays can be made of gold, composite resin (plastic) or ceramics. They can last for decades. However, how long they last depends on the material used, the teeth involved, the forces of chewing and how well the patient maintains them with good oral hygiene and regular visits to a dentist.
Dentures
There are certain circumstances where the removal of some or all teeth are required. At Bello-Burgos Smiles we offer multiple denture options based upon the individual. On a case-by-case basis, we are able to evaluate the patient and find a solution that is best fit for them. If you feel you are in need of dentures, call us today at our Doral location (305) 477-5299 or our Tamiami location (305) 553-5980. You can also request an appointment and let us help get you on your way to a smooth transition to a more functional happy smile.

Denture Info