Tooth-Colored Fillings
Composite fillings are today's modern filling choice. They are made to match your tooth's natural color to make them virtually invisible to notice and are placed onto the tooth by bonding the filling material to the tooth so they do not have the unlikely chance of falling off. Many patients choose to replace their old silver and gold fillings with composite fillings.

Other Benefits:
Beautiful in appearance
Completed in a single visit
No filling leaks
Less chance of tooth cracking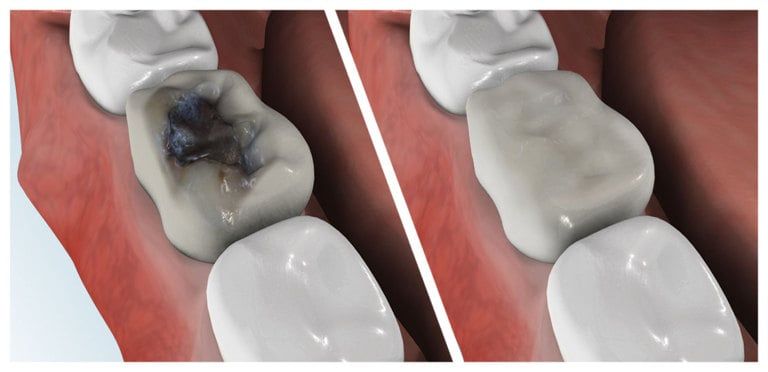 Replacing Old Fillings
There is now new technology that allows you to replace old silver and gold fillings with a more natural looking, composite filling. Composite fillings are bonded to the tooth and research has proven them to be about 90% as strong and healthy as natural tooth material.
Old fillings have been known to break down overtime, creating the potential for cavities, pain or even cracking the tooth itself! Composite fillings can be completed in a single visit, look and function like your natural teeth and have less of a chance of problems in the future.
Types of Fillings
There are four different choices that you have when it comes to filling a cavity.
Composite Fillings - Natural tooth-colored filling, bonds to the tooth to provide added security.
Silver Fillings - Inexpensive and strong amalgam based filling.
Gold Fillings - More attractive than silver and provide for a better fit.
Porcelain Fillings - Also called inlays; the most attractive and durable of the tooth colored choices.